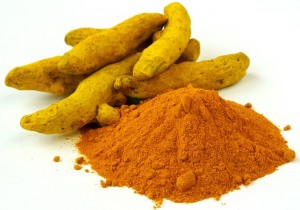 A low dose of a curcumin complex has been found to help relive pain and increase mobility in patients with osteoarthritis, according to a new study from Indena.
Indena, the Italian ingredient firm claims that this is "the first time that curcumin shows clinical efficacy at low and realistic doses".
Published in Panminerva Medica, the study tested the impact of supplementation with Indena's Meriva complex of curcumin and soy phosphatidylcholine on patients suffering from osteoarthritis (OA) in the knees.
Study
A total of 50 people participated in the study, and were divided into two groups. Both groups received 'the best available treatment' for OA as defined by their doctor and in addition one of the groups also received supplementation with 1000 mg of Meriva daily, which provides 200mg curcumin. This dosage was "only slightly higher" than the dietary intake of curcumin in the Indian diet, said the researchers.
At the start of the study and after three months of treatment, participants were made to walk on a treadmill at a speed of 3km/hr and an inclination of 10 per cent. The total distance that could be covered without pain was recorded.
Symptoms of OA were also recorded using a questionnaire developed by the Western Ontario and McMaster Universities (WOMAC). In addition, C reactive protein (CRP) – a marker of inflammation – was evaluated by laser nephelometry.
Results
After three months of treatment, the group taking the curcumin supplement showed a 58 per cent reduction in symptoms as measured by the WOMAC score. Additionally, patients on Meriva were able to walk 256 meters farther without pain  than those who did not get Meriva (332 m vs. 76 m). Average CRP levels decreased from 168 ± 18 to 11.3 ±. 4.1 mg/L in the subpopulation with high CRP.
In comparison, the researchers said that the control group experienced "only a modest improvement in these parameters" (2% in the WOMAC score, from 82 m to 129 m in the treadmill test, and from 175 ± 12.3 to 112 ± 22.2 mg/L in the CRP plasma concentration).
"These results show that Meriva is clinically effective in the management and treatment of osteoarthritis and suggests that the increased stability and better absorption of curcumin induced by complexation with phospholipids has clinical relevance and sets the stage for larger and more prolonged studies," they concluded.
For more details see: Nutraingredients-usa by Lorraine Heller, 27-Jul-2010
Source: Product-evaluation registry of Meriva, a curcumin-phosphatidylcholine complex, for the complementary management of osteoarthritis; Panminerva Medica 2010;52
Authors: G. Belcaro, M. R. Cesarone, M. Dugall, L. Pellegrini, A. Ledda, M. G. Grossi, S. Togni, G. Appendino
Related posts