In addition to the comprehensive natural healthcare provided at the Hansen Clinic of Natural Medicine, Sheila Hansen offers patients and clients a variety of services including using all natural products, microneedling, dermaplaning, and aesthetic services to help them look and feel young.
One of our most popular services is Microneedling, a treatment that gently breaks down facial scarring and improves other signs of aging. This treatment stimulates the production of new collagen and elastin, which provides patients with a fresh youthful appearance.
In this video, Dr. Hansen and his wife Sheila explain how the microneedling process works. and the results you can expect to help you maintain your youthful appearance.
What are the Benefits of Facials?
In addition to being a relaxing and pampering experience, a facial can help to address some minor skin concerns caused by a buildup of dead skin cells including clogged pores and a dull aged appearance. Exfoliation, the cornerstone of any good facial, can be done with astringents, masks or peels, strips away dead skin cells and reveals fresh new skin, with a firmer, tighter look. Mrs. Hansen will discuss the facial options available with you and help you to choose the treatment that will be best for your skin type and concerns. She uses all-natural products to avoid exposing clients to unnecessary chemicals.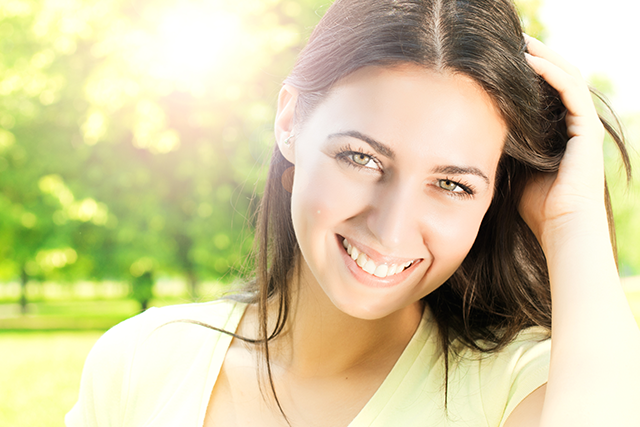 What is Microneedling?
Microneedling is a treatment that gently breaks down facial scarring and improves other signs of aging. This treatment stimulates the production of new collagen and elastin, which provides patients with a fresh youthful appearance. Microneedling can help with most skin texture issues, and it can even minimize the appearance of large pores. Microneedling is performed with a small device that resembles a writing pen but with many ultrafine needles on the tip. These needles penetrate the upper skin layers during the treatment, which prompts the skin to react by stimulating circulation and releasing white blood cells to repair the skin which breaks down the built-up scar tissue. The production of new collagen and elastin helps plump the skin, filling in small lines, scars, and pits.
Dermaplaning
Dermaplaning is a treatment in which the skin is physically exfoliated with the use of a specialized blade. Along with exfoliating the outermost layer of the skin, dermaplaning removes the unwanted fine hairs from the face leaving the skin immediately smooth, supple and vibrant. Dermaplaning increases the skin's ability to absorb topical ingredients, thus enhancing the effectiveness of home care products. This treatment is relaxing and the results are immediate. Combining dermaplaning with other treatments results in a beautiful, youthful glow.
Dermaplaning can be done on any skin type and there is no down time, making it the perfect treatment before social events. Makeup glides on easily, and the appearance of fine lines and wrinkle are reduced. Your skin will feel younger, look smoother and be healthier with continued treatments.
Diamond Glow (Formerly Dermal Infusion)
Diamond Glow is a non-invasive, 3-in-1 treatment that simultaneously exfoliates, extracts, and infuses the skin with condition specific serums for an all-inclusive treatment. This treatment helps restore plumpness, volume, hydration, tone and smooths the skin's texture. Acne patients see improvement with a series of treatments.
Diamond Glow's recessed diamond tip exfoliates the skin, removing dry and damaged cells resulting in increased volume, stimulation of healthy cell renewal, resurfacing and rejuvenation. The vacuum pressure removes damaging dirt, debris, and bacteria while deeply cleaning. Special condition specific serums are simultaneously driven into the skin for enhanced health and visible results. All parts of the body can be treated.
Optimal results are best obtained when doing a series of 4-6 treatments. Some of the conditions treated include: hyperpigmentation, sun damage, post inflammatory hyperpigmentation, fine lines and wrinkles, dehydrated skin, enlarged pores, congested skin, acne, rough texture, stretch marks on abdomen or breasts, bumps and dryness on the arms and around the elbows, and cracking on the hands and feet.
MicroExfoliation
MicroExfoliation, using the New Appeal Crystal Free System, is a specialized treatment that promotes smoother, more youthful skin by removing the topmost layer of skin. With natural diamond chips of varying coarseness bonded to the end of a wand, the outer layer of the skin is gently polished while the exfoliated skin cells are vacuumed away.
The unique vacuum exfoliation of the skin using the New Appeal System, stimulates vascular circulation beneath the surface of the skin resulting in a healthier, firmer appearance. The specialized wands soften fine lines, reduce acne scars and help extract blackheads and whiteheads. Treatment can be performed on the face, neck, chest, hands, back, legs, elbows, and feet. Chemical peels or hydrating masks can be added to the treatment as needed.
MicroExfoliation is non-invasive, pain-free and requires no down time. To achieve maximum results, several treatments are recommended.
Ready to Get Started?
Schedule your appointment today or sign up for a complimentary consultation below!
Supplements that support looking and feeling your best: