In addition to the comprehensive natural healthcare provided at the Hansen Clinic of Natural Medicine, Sheila Hansen offers patients and clients a variety of aesthetic services. We feature all natural products, Micro-needling, dermaplaning, and other aesthetic services to help you look and feel young.
One of our most popular services is Micro-needling. This is a treatment that gently breaks down facial scarring and improves other signs of aging. Micro-needling stimulates the production of new collagen and elastin, providing patients with a fresh youthful appearance.
In this video, Dr. Hansen and Sheila explain Micro-needling's effectiveness and expected results for youthful appearance
What are the Benefits of Facials?
Prepare for a relaxing and pampering facial experience. Facials effectively address minor skin concerns caused by dead skin buildup, such as clogged pores and a dull, aged appearance. Exfoliation forms the foundation of a good facial, revealing fresh, firmer skin by removing dead cells using astringents, masks, or peels. Mrs. Hansen personally discusses available facial options and helps you choose the best treatment for your skin type and concerns. She prioritizes all-natural products to avoid exposing clients to unnecessary chemicals.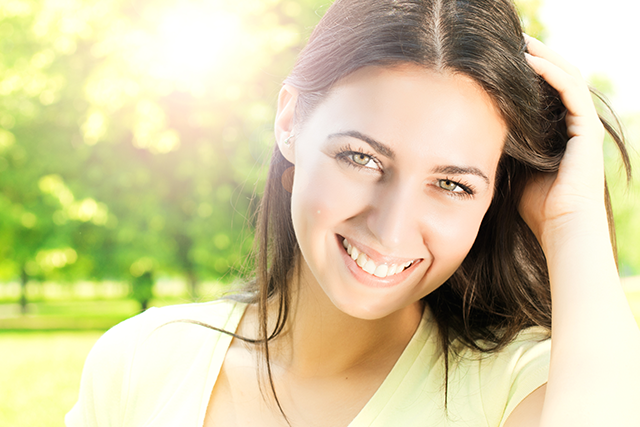 What is Micro-needling?
The Hansen Clinic Micro-needling treatment gently breaks down facial scarring and improves other signs of aging. This treatment stimulates the production of new collagen and elastin, which provides patients with a fresh youthful appearance. It helps with most skin texture issues, and can even minimize the appearance of large pores. Micro-needling is performed with a small device that resembles a writing pen with many ultra-fine needles on the tip. These needles penetrate the upper skin layers during the treatment. Your skin will react by stimulating circulation and releasing white blood cells to repair the skin, which breaks down built-up scar tissue. The production of new collagen and elastin helps plump the skin, filling in small lines, scars, and pits.
Dermaplaning
Experience the wonders of dermaplaning—an exfoliating treatment that uses a specialized blade. This procedure removes the outermost skin layer, leaving it smooth, supple, and vibrant. Dermaplaning enhances the absorption of topical products, making home care more effective. Relaxing and with immediate results, dermaplaning can be combined with other treatments for a youthful glow.
Dermaplaning suits all skin types, requires no downtime, and is perfect before social events. Makeup applies effortlessly, while fine lines and wrinkles diminish. With continued treatments, your skin feels younger, looks smoother, and maintains a healthier appearance.
Diamond Glow (Formerly Dermal Infusion)
Experience Diamond Glow—a 3-in-1, non-invasive treatment that exfoliates, extracts, and infuses condition-specific serums for comprehensive care. This treatment restores plumpness, volume, hydration, tone, and smooths skin texture. Acne patients witness improvement with multiple treatments.
The recessed diamond tip exfoliates, renews cells, resurfaces, and rejuvenates the skin, while vacuum pressure deeply cleanses by removing dirt, debris, and bacteria. Special serums simultaneously enhance skin health and produce visible results. Treatments are suitable for all body parts.
Optimal results require 4-6 treatments. Conditions addressed include hyper-pigmentation, sun damage, fine lines, dehydrated skin, enlarged pores, acne, and more.
MicroExfoliation
Indulge in MicroExfoliation—an exclusive treatment utilizing the New Appeal Crystal Free System. It promotes smoother, more youthful skin by removing the topmost layer. Using natural diamond chips, the skin is gently polished, and exfoliated cells are vacuumed away.
Discover the unique vacuum exfoliation technique of the New Appeal System, stimulating circulation for a healthier, firmer appearance. Specialized wands soften fine lines, reduce acne scars, and effectively extract blackheads and whiteheads. Treatments cater to the face, neck, chest, hands, back, legs, elbows, and feet. Optional additions like chemical peels or hydrating masks are available.
Enjoy the benefits of MicroExfoliation—a non-invasive, pain-free treatment with no downtime. For optimal results, a series of treatments is recommended.
Ready to Get Started?
Schedule your appointment today or sign up for a complimentary consultation below!
Supplements that support looking and feeling your best: