Regenerative Cellular Therapy with Stem Cells
Stem Cell Therapy uses Mesenchymal Stem Cells (MSCs) that are multi-potent cells made by the body that have the potential to restore almost any type of cell, because they can change into almost any type of cell that the body makes. When injected into damaged tissue, stem cells supplement, repair,  or replace the damaged cells with new healthy cells.
Stem cell therapy has the ability to fully restore optimal function. The ability of stem cells to recognize damaged or diseased cells and then change into those cell types to repair them in a tissue-specific way is the key to the amazing healing benefit of stem cells.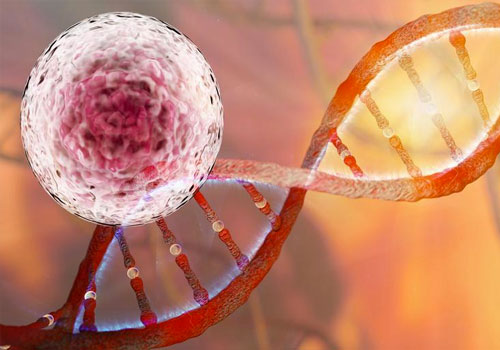 Where do stem cells come from?
Many tissues and organs contain a small number of adult stem cells that the body keeps on hand in order to repair damaged tissue, although, for the treatment of diseases and distressed joints, stem cells obtained from umbilical cord tissue is the richest and most viable source of Mesenchymal Stem Cells.
BioGenix  is the Premier Stem Cell Provider of Hansen Natural Medicine
Extremely high standards for safe, reliable, ethically sound umbilical cord tissue
Highest concentration of mesenchymal stem cells, anti-inflammatory cytokines, and growth factors (30 million viable stem cells per injection compared to 1 million by competitors)
Quality and ease of material with the lowest likelihood of irritation
Effective recovery after one injection or IV treatment
Vast range of treatable medical conditions
Successful alternative to invasive procedures and surgeries
Providing the highest quality product that aligns with our high standards and ethics
Can Cellular Therapy help me?
The applications of stem cells in regenerative medicine are as diverse as stem cells' ability to recognize and change into other cells. While this healthcare technology has made the most headway in orthopedics as an alternative to invasive joint surgeries and in healing non-union bone fractures, it is also breaking ground in rheumatology, cardiology, neurology, and immunology.
Conditions and diseases which may be benefited by cellular therapy include:
Osteoarthritis
Rheumatoid Arthritis
Auto-Immune Disease
Lupus
Crohn's Disease
Ulcerative Colitis
Multiple Sclerosis
Psoriasis
Scleroderma
ALS
Lyme Disease
Fibromyalgia
Degenerative Disc Disease
Bulging/Protruding Discs
Heart Disease
Stroke
Lung Disease/COPD
Parkinson's Disease
Alzheimer's Disease and Dementia
Neuropathy
Psoriasis
COPD
Spinal Cord Injury
Erectile Dysfunction
Autism
Diabetes
Rotator Cuff Tedonitis
Tennis Elbow
Cartilage Defects
Other Orthopedic or Musculoskeletal Conditions
Other systemic or more complex conditions
Real Clients, Real Results
Bill has had low back pain for 10-15 years. He has 3 Bulging discs and Osteoarthritis. After stem cell injections, Bill noticed significant pain relief immediately and was able to get out of bed the next day, without pain.
Ready to Get Started?
Schedule your appointment today or sign up for a complimentary consultation below!